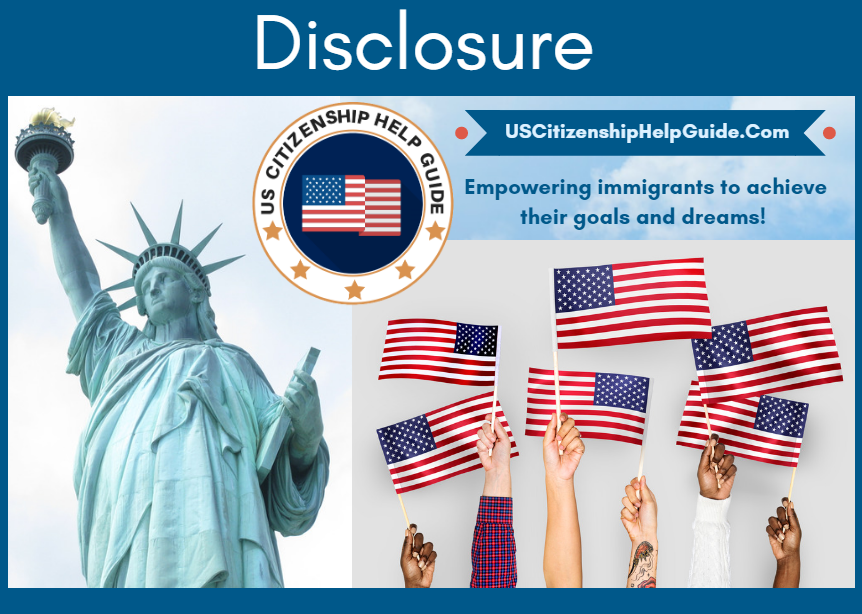 Disclosure
Advertising:
This website is affiliated with Google through AdSense in order to generate revenue. Revenue generated from these Ads helps sustain our website's operating expenses. Whether you use the link or buy any product from any of these Ads is entirely up to you.
~ USCitizenshipHelpGuide.Com Publisher
USCitizenshipHelpGuide.Com is not an immigration law firm and the help and guide articles and videos posted on this website are not substitutes for the advice and guidance of an immigration attorney. Any information that you will receive on this website is not, nor intended to be, any legal advice. Everyone's case is different and if you think that your situation is difficult then I highly suggest that you consult an immigration lawyer. The information on this website is not an alternative for personal legal advice.
© Copyright US Citizenship Help Guide