Congratulations to the Immigrant Applicants Who Practiced With Us Via Our Youtube Channel and Successfully Passed their Naturalization Interviews and Tests for U.S. Citizenship!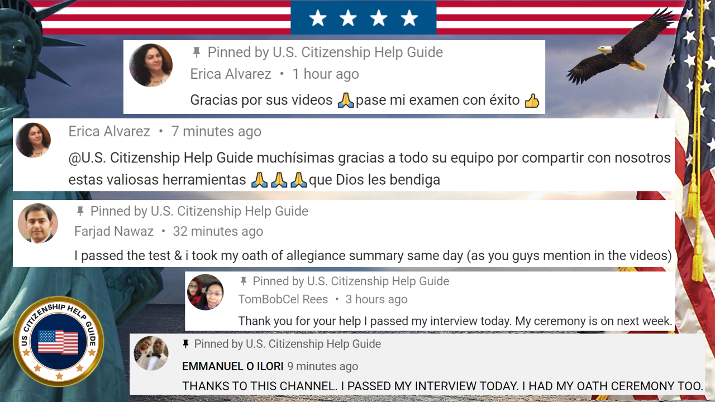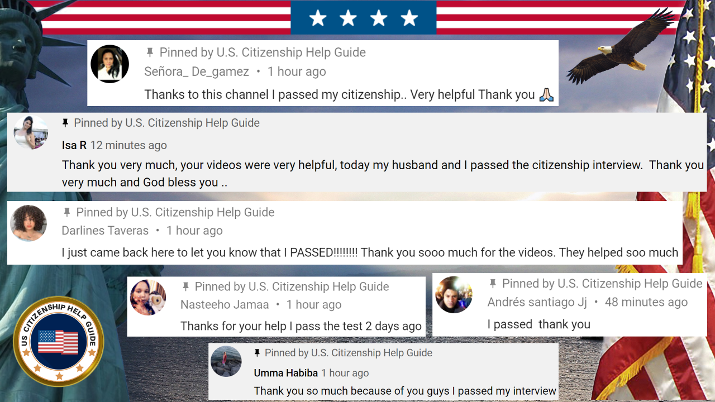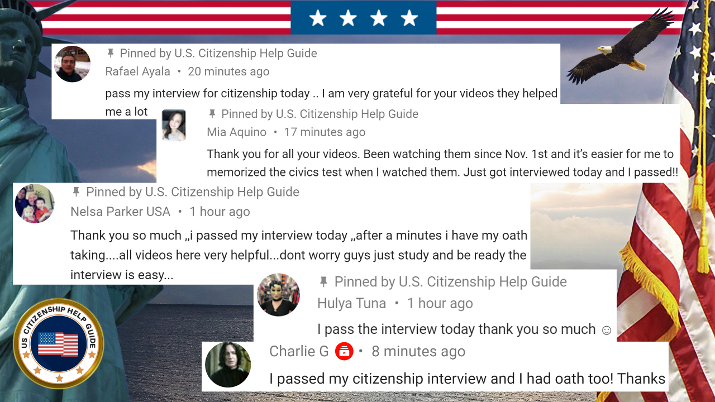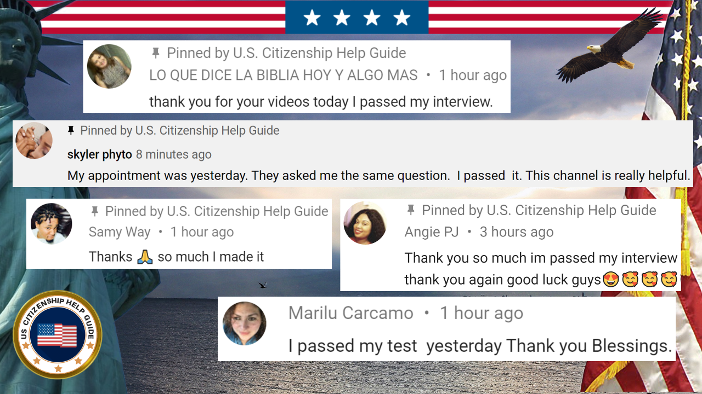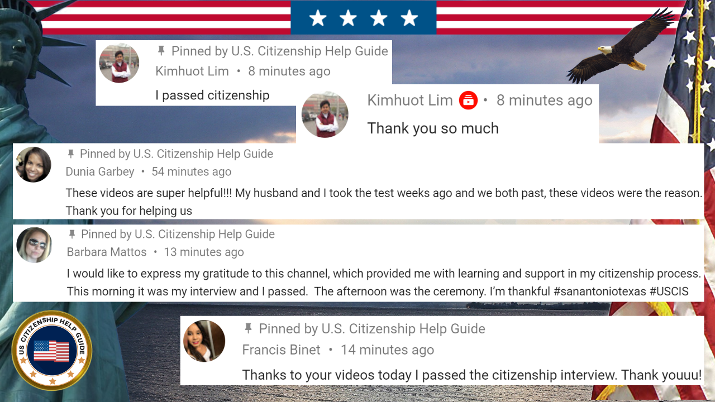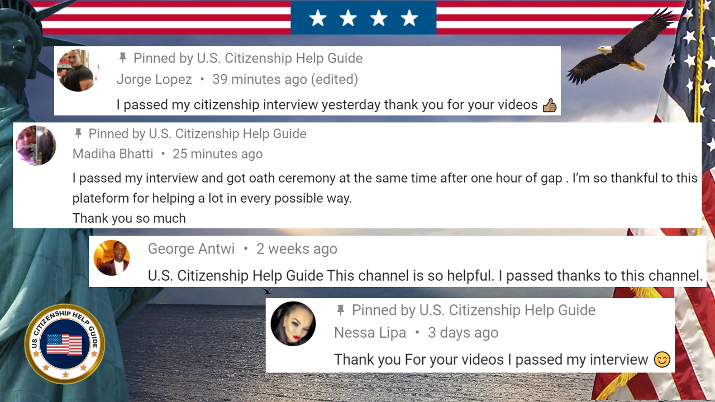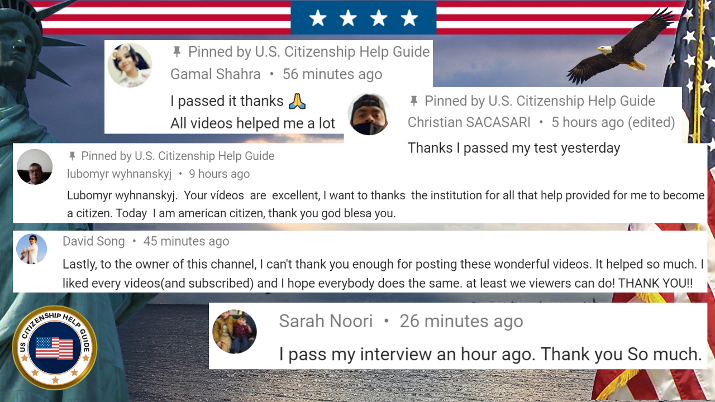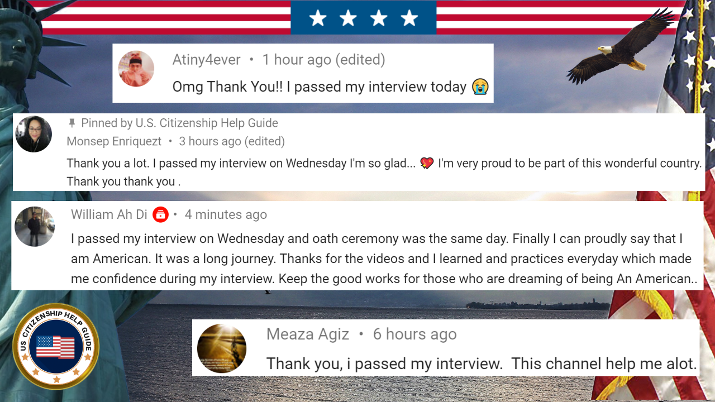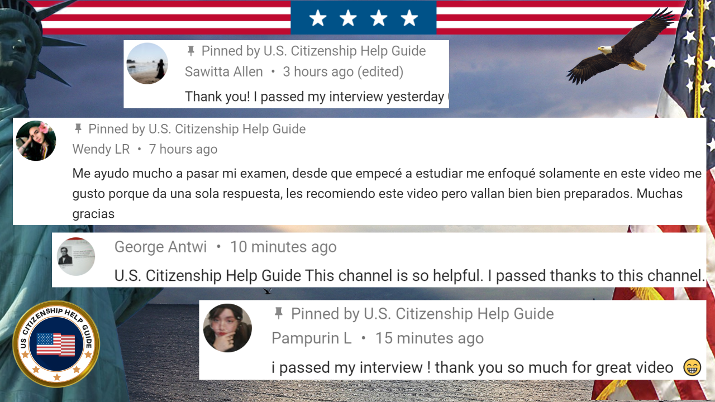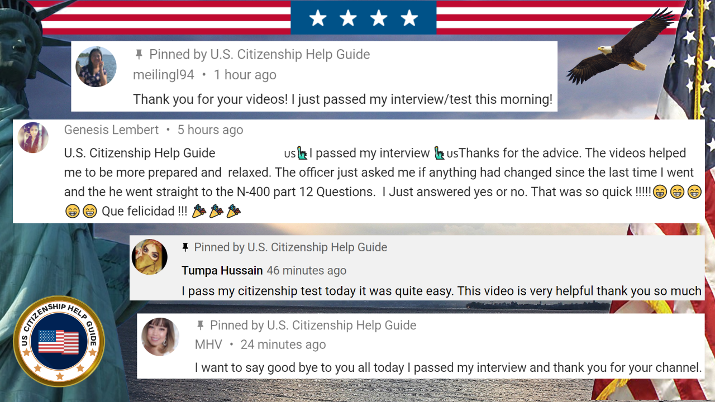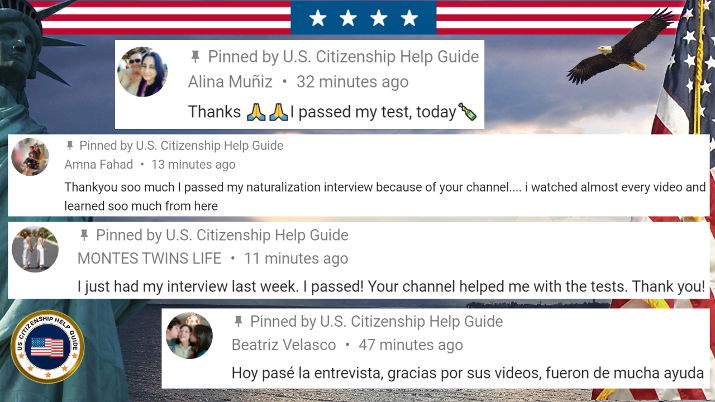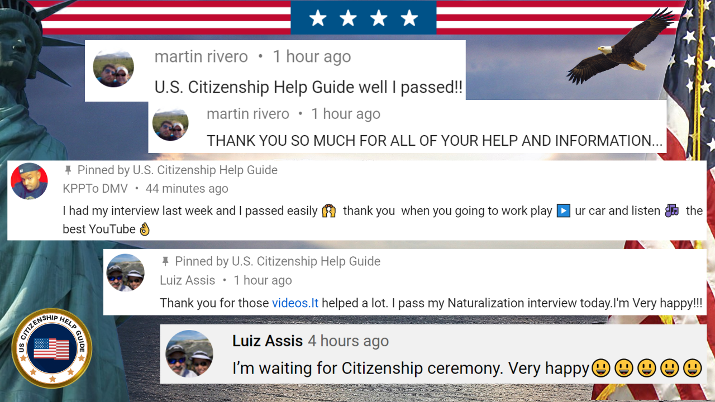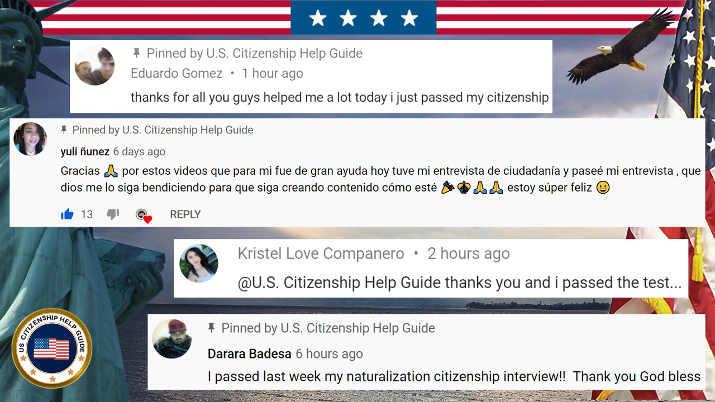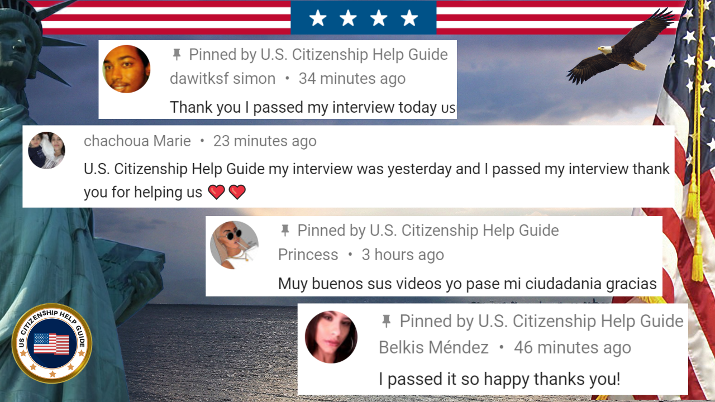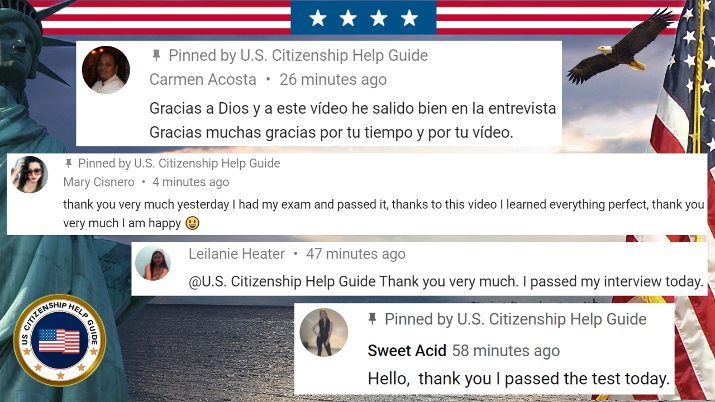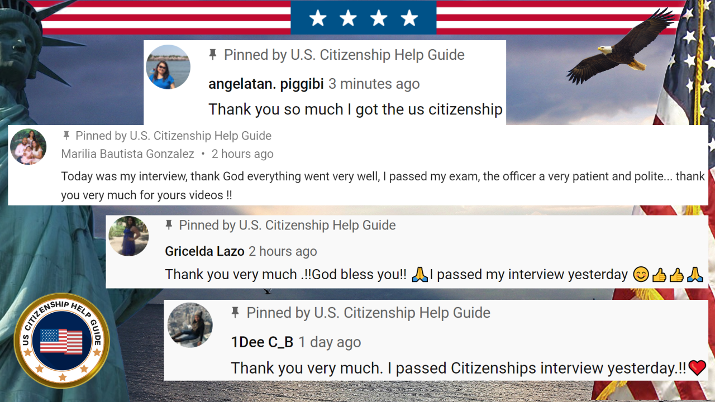 How to Pass Your U.S. Citizenship Naturalization and American Civics Test

There are now 128 civics questions for your naturalization test. During your naturalization interview, you will be asked up to 20 questions from the list of 128 questions. With the new revised Civics Test, the USCIS Officer that will conduct the interview will only stop asking you questions until he or she can ask up to 20 with regards to the Civics Test. As the applicant, you'll need to answer correctly 12 questions out of the 20 being asked.
Well, the good news is, you will be given two opportunities (2 times) to take this English and civics tests per application so no worries! So for example, if you fail any portion of this test during your first naturalization interview, you'll be retested (take the test again, and save your hard-earned money) only on the portion of the test that you have failed between 60 (sixty) and 90 (ninety) days from the date of your initial or first interview.
Just remember that in the naturalization test, some answers could change because of elections or appointments (local or national) so kindly double check if the USCIS website is also updated with it once you start studying for the test. Always make sure that you know the most current answers to the given questions of the U.S. Citizenship Civics Test. With the help of the internet, it's so easy to double check the answers to the questions with the name of the official (local or national) who is serving at the time of your eligibility interview with the USCIS.
Please take note that the USCIS Officer will not accept any incorrect answer although he or she also knows that there could be additional correct answers to the 128 civics questions, but as the applicant, you're encouraged to respond to the civics questions using the answers provided by the USCIS Official website.
The Civics Test is an oral test and the USCIS Officer will ask you up to 20 of the 128 civics questions. You need to answer 12 out of 20 questions correctly in order to pass the civics portion of the naturalization test.
How to Pass the Oral Civics Test (Naturalization Interview for U.S. Citizenship:
Learn by watching educational Youtube videos, we highly recommend these videos based on the many successful passers who are now American citizens.
We would like to request your kind support by giving us a "Like" on our Facebook Page, thank you so much in advance! We're glad to open up a "Buymeacoffee" ☕️ to help us create more Youtube educational videos for our fellow immigrants so that they can successfully pass their naturalization interviews and tests for U.S. citizenship! With your support and help, you can make so many dreams become a reality. Thank you! I truly wish you good luck on your scheduled interview. Kindly inform me if you have any suggestions, questions or you're able to pass the test by simply commenting on this webpage, thank you in advance!
USCitizenshipHelpGuide.Com is not an immigration law firm and the help and guide articles and videos posted on this website are not substitutes for the advice and guidance of an immigration attorney. Any information that you will receive on this website is not, nor intended to be, any legal advice. Everyone's case is different and if you think that your situation is difficult then I highly suggest that you consult an immigration lawyer. The information on this website is not an alternative for personal legal advice.
© Copyright US Citizenship Help Guide